A material research investigation using the potter's wheel as a forensic tool into clay. The inquiry highlights the irreversible consequences of clay extraction, hidden by the abundance and diffusion of the material. The potter's wheel functions to first-hand feel and interrogate each clay body regarding its origins and processes. The local clay is marbled with an industrially processed clay to be workable. Half industrial and half craft, the making technique mirrors the content in the paste, which is half-wild and half industrially processed. Each sample of conversation constitutes a unique and irreversible dialogue between the two materials.

Raw river clay, white stoneware internationally traded and industrially processed
Nominated for the Gijs Bakker Award
DAE MA Social Design Graduation Project
2020–2021
The material research repurposes the safe byproduct of the treatment of asbestos as a clay body filler. On the one hand it recoups waste coming from an unwanted stigmatised material; on the other, it decreases the amount of mined clay used in paste. After the treatment, asbestos partly keeps its heat-resistancy, adding insulating properties to the clay.

Red and white earthenware, treated asbestos
Nominated for the Gijs Bakker Award
DAE MA Social Design Graduation Project
2020–2021
Made of soil, wasted fibers and various local coatings, the bricks feature shapes and colours especially studied for the wild native bees of the Landpark Assisïe, located in the Haaren Municipality (NL). They represent an architectural module for situated interspecies coexistence.

For Landpark Assisïe (NL)
Material research developed with Carla Alcalà Badias
Thanks to Maartje Droos, Erik Klarenbeek, Basse Stittgen
Soil, agricultural waste, seashells, eggshells, eggwhite, vegetal fibers, horse hair
2020–2021

The children book focuses on Ciona intestinalis, a little-known organism, unconsidered and unrepresented in culture. It tells the life of Ciona while showing the resilient features that makes them such a special animal.
Through a down to earth and playful tone, it familiarizes the readers with this alien-looking being, that is genetically closer to humans than expected.

For Pedagogies of the Sea & Ocean Archive
Thanks to Angela Rui and Anastasia Kubrak
In collaboration with Eleonora Toniolo
UV print on cardboard, biotop paper, acetate
2019–2020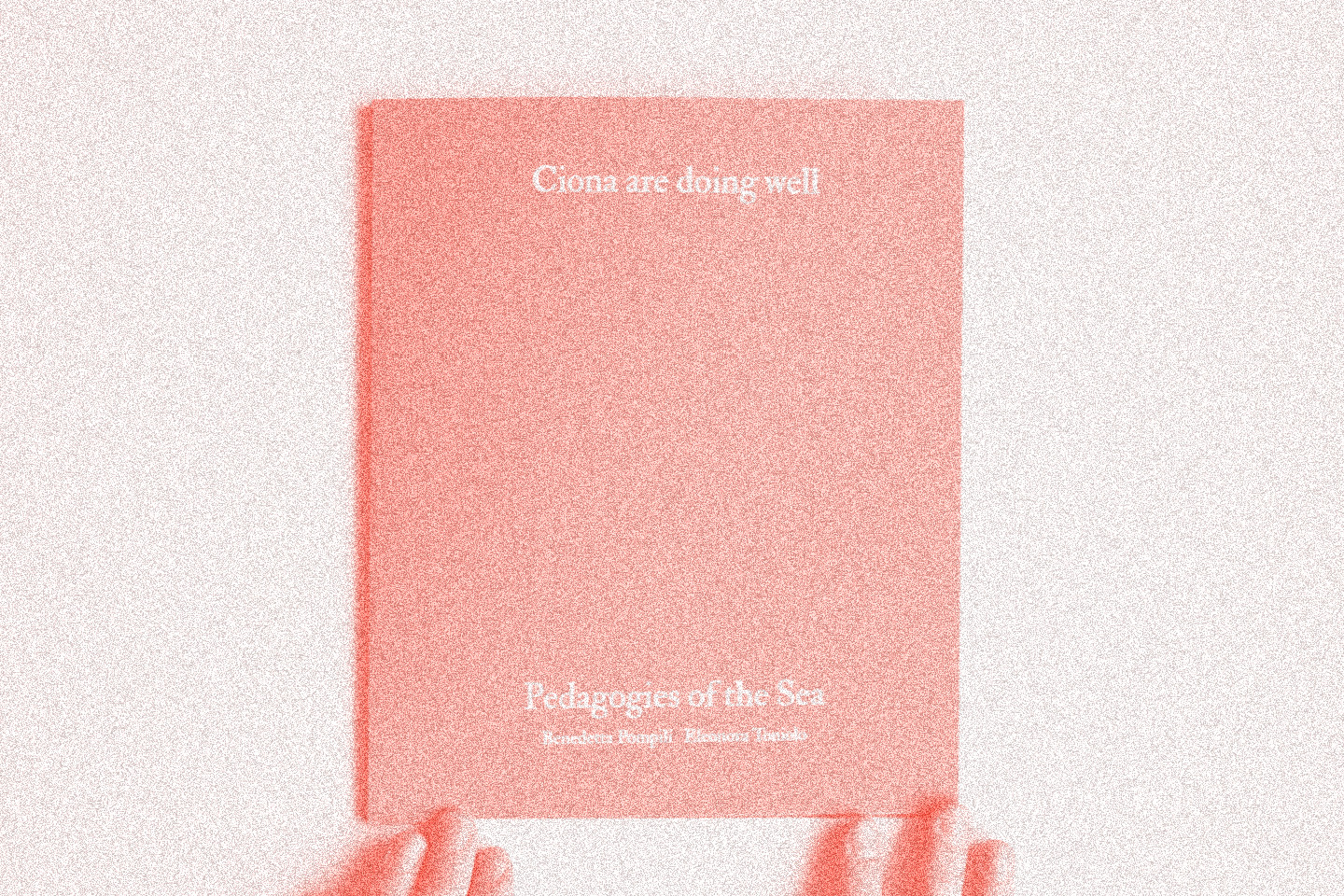 A speculative research dealing with the biological and economical importance of sleep.
Inspired by Beatriz Colomina's essay "24/7" (available
here
), the project materialises a collection of objects coming from a near future scenario, where the society will acknowledge and integrate sleep in working contracts and everyday routines.
Mahogany FSC wood, natural sponge, virgin wool, pine resin, glazed stoneware
2019
Patients affected by the so-called quantified self digital age issue have symptoms related to concerns about what their sleep-tracker devices tell them, and whether they are getting good quality sleep or not.
The research focuses on weaving data to counterbalance the digital issue. The patient uses the sleep app as usual during the night, but will be able to visualize the data only by weaving them on the dobby loom.

Pine wood loom, virgin wool diagrams
2020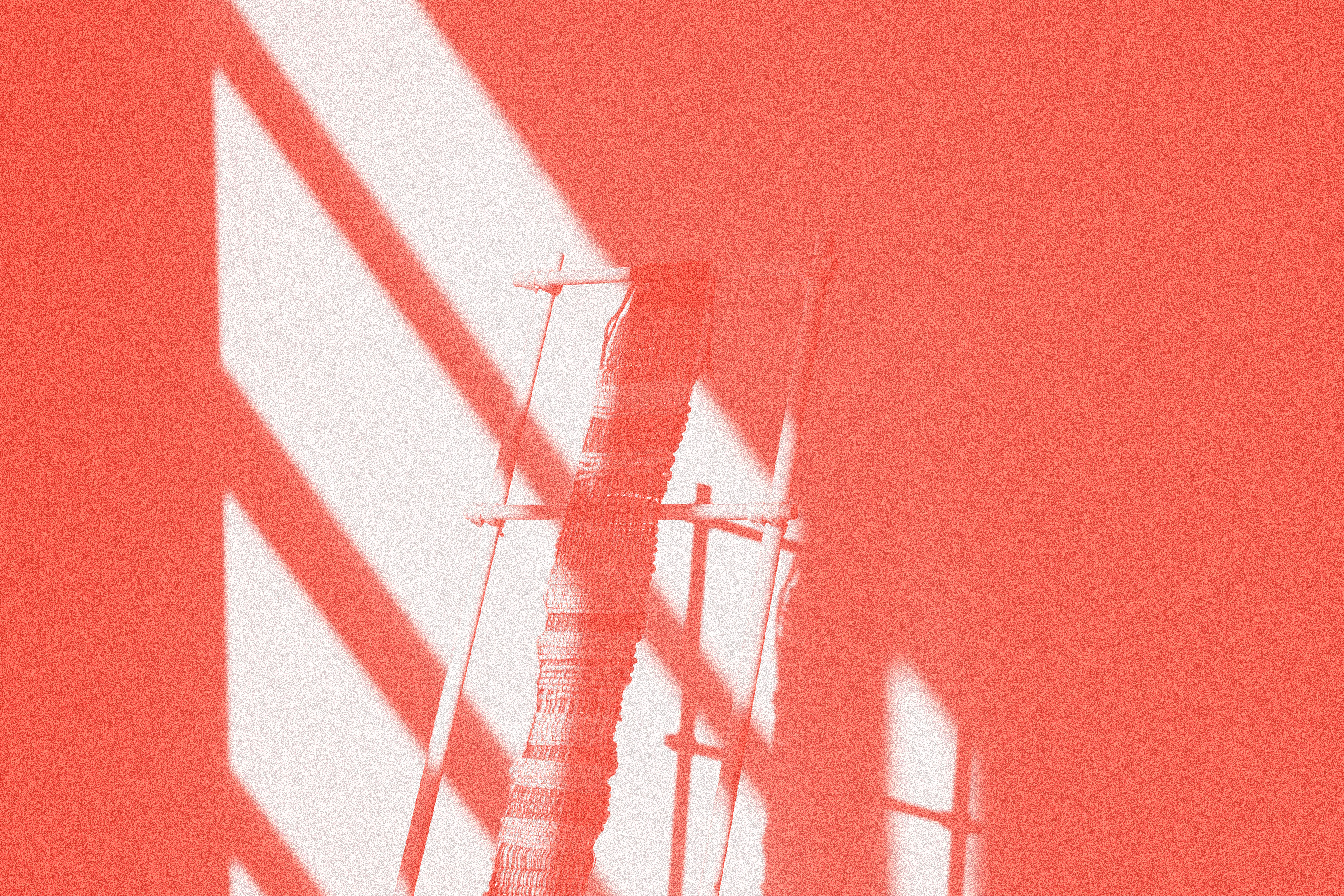 In the form of a punkarchaeology, the publication collects the projects 20 Minutes Nap and Woven Sleep,
that respectively split the book into day and night.

Printed in Amsterdam (NL)
Roman biotop paper, water–based ink
2020

Chair A–RP
An office seat tailored on Alessia di Girolamo, whose body is shaped by an hereditary form of nanosomia. As Rapid Prototyping (RP) allows to produce tailored pieces at low prices in an industrial scale, the project takes advantage of this feature for realising a series of inclusive pieces of furniture, tailored on each user's specific needs.

Developed & Realised with Alessia di Girolamo, Daniela Lotta, Lorenzo Paganelli, and WASP staff
BA thesis project
PLA, IKEA stool base
2018

In opposition to Franco Albini's Cicognino referring to a stork, a well-represented animal in the Western culture, Crù alludes to a crow. It playfully flips the superstitions around this wild animal by normalising it in the domestic space as a servomuto.

For Ars Vivendi
Powder coated steel, FSC oak wood
Peter Behrens School of Art
2017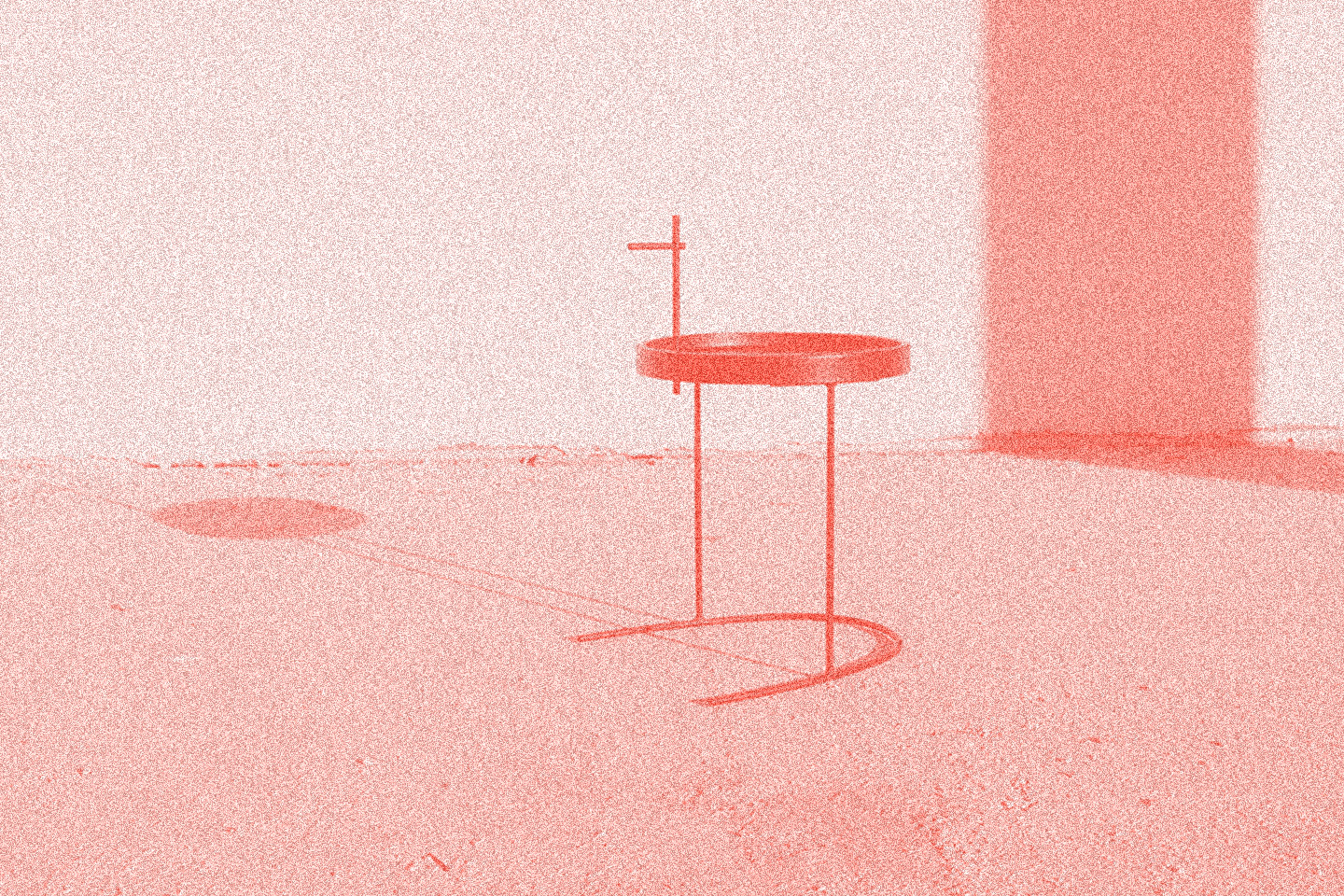 © Benedetta Pompili 2021. All rights reserved.